Christopher D. Seiple CLU, ChFC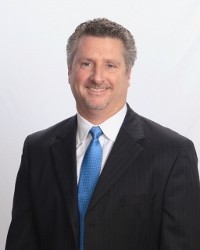 Thank you for visiting our website - a valuable resource offering you information on a broad variety of financial topics.
Your understanding of financial concepts and the relationships you build with your advisors will help you most effectively accomplish your financial objectives.  This information can help you feel confident that you are making the most effective decisions for you individually, or for the continued benefit of your family or business.            Whether you are planning for the short term and current needs, or the long term to create a legacy that respects your discipline and priorities - consider working with Chris Seiple, a financial advisor who may provide feedback and help support your plan.  

This article outlines four elements of financial well-being and offers suggestions to strengthen financial wellness.

Do you understand the Social Security retirement earnings test and how it may affect your current and future Social Security benefits?

Do you know the differences between growth and value stocks? Find out why value stocks may hold appeal during the economic recovery.

A nonfungible token is a unique digital asset authenticated by blockchain. This article discusses its potential and potentially high risks.
Use this calculator to determine whether you qualify for the different types of IRAs.

Estimate the future cost of an item based on today's prices and the rate of inflation you expect.

Will you be able to afford nursing home care?

A balance sheet summarizes your assets and liabilities and reveals your net worth.