Christopher D. Seiple CLU, ChFC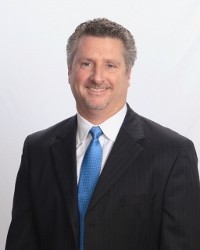 Thank you for visiting our website - a valuable resource offering you information on a broad variety of financial topics.
Your understanding of financial concepts and the relationships you build with your advisors will help you most effectively accomplish your financial objectives.  This information can help you feel confident that you are making the most effective decisions for you individually, or for the continued benefit of your family or business.            Whether you are planning for the short term and current needs, or the long term to create a legacy that respects your discipline and priorities - consider working with Chris Seiple, a financial advisor who may provide feedback and help support your plan.  

How do recent classification changes reflect shifts in the telecommunications sector, and what does that mean to investors?

The Fed signaled a pause in raising interest rates. How markets reacted and what the change says about the direction of the U.S. economy.

An inverted yield curve can be an economic indicator along with other factors that contribute to an uncertain outlook for future growth.

Find out how and why mergers and acquisitions take place (and why they matter to investors).