Christopher D. Seiple CLU, ChFC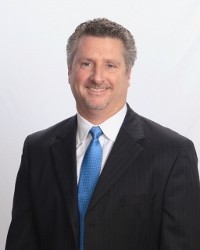 Thank you for visiting our website - a valuable resource offering you information on a broad variety of financial topics.
Your understanding of financial concepts and the relationships you build with your advisors will help you most effectively accomplish your financial objectives.  This information can help you feel confident that you are making the most effective decisions for you individually, or for the continued benefit of your family or business.            Whether you are planning for the short term and current needs, or the long term to create a legacy that respects your discipline and priorities - consider working with Chris Seiple, a financial advisor who may provide feedback and help support your plan.  

Icy winter walkways can lead to injuries and lawsuits. Find out how an umbrella policy can offer higher liability coverage.

Dollar-cost averaging can help investors focus on building their portfolios through regular investing rather than reacting to market swings.

The financial ratios that help measure an organization's performance may also be used by potential lenders and investors. Learn more.

Learn about four financing options that might help small businesses expand, pursue new opportunities, or cover operating expenses.