Christopher D. Seiple CLU, ChFC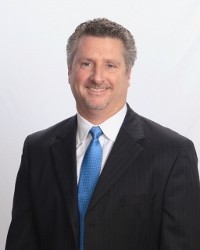 Thank you for visiting our website - a valuable resource offering you information on a broad variety of financial topics.
Your understanding of financial concepts and the relationships you build with your advisors will help you most effectively accomplish your financial objectives.  This information can help you feel confident that you are making the most effective decisions for you individually, or for the continued benefit of your family or business.            Whether you are planning for the short term and current needs, or the long term to create a legacy that respects your discipline and priorities - consider working with Chris Seiple, a financial advisor who may provide feedback and help support your plan.  

How do recent classification changes reflect shifts in the telecommunications sector, and what does that mean to investors?

Do you know which factors influence bond yields and why the gap between short- and long-term yields is often viewed as an economic indicator?

View Social Security's financial outlook, plus seven proposed fixes for a looming shortfall that may affect future benefits.

Review the potential benefits of an individual disability income policy vs. a group policy, as well as common riders.
Estimate the annual required distribution from your traditional IRA or former employer's retirement plan after you turn age 70½.

This Cash Flow Analysis form will help you weigh your income vs. your expenses.

How much do you need to save each year to meet your long-term financial goals?

Estimate of the maximum amount of financing you can expect to get when you begin house hunting.