Christopher D. Seiple CLU, ChFC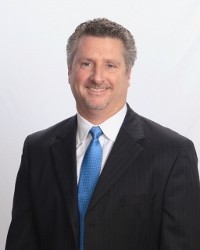 Thank you for visiting our website - a valuable resource offering you information on a broad variety of financial topics.
Your understanding of financial concepts and the relationships you build with your advisors will help you most effectively accomplish your financial objectives.  This information can help you feel confident that you are making the most effective decisions for you individually, or for the continued benefit of your family or business.            Whether you are planning for the short term and current needs, or the long term to create a legacy that respects your discipline and priorities - consider working with Chris Seiple, a financial advisor who may provide feedback and help support your plan.  

An irrevocable life insurance trust can help pay estate taxes, but recent exemption level increases may warrant a new insurance strategy.

Financial scams aimed at businesses are on the rise. See which potentially costly schemes owners and employees need to look out for.

ETFs have some attractive features that set them apart from mutual funds, but there are also cost and risk factors to consider.

Even if you and your spouse have separate retirement accounts, you may still be able to craft a unified savings and investment strategy.